The Retrocausality in physics
La física generalmente no contempla la retrocausalidad. However, algunas teorías que permiten que determinadas partículas o flujos de información viajen atrás en el tiempo han sido propuestas por reputados científicos, habiendo recibido el visto bueno de la comunidad científica internacional. But, en general, los modelos que parecen permitir la retrocausalidad se consideran artefactos matemáticos conceptualmente defectuosos.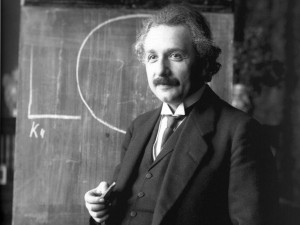 Nevertheless, temas actuales de la física moderna cómo pueden ser la mecánica cuántica o la síntesis de la gravedad einsteiniana, sugieren que la retrocausalidad puede ser posible en determinadas circunstancias. La retrocausalidad implica la existencia de la curva cerrada de tipo tiempo, aunque estas curvas no parecen existir en condiciones normales, circunstancias extraordinarias del espacio-tiempo, como los agujeros de gusano o las regiones próximas a las cuerdas cósmicas, podrían facilitar su formación. The exotic matter o los defectos topológicos cósmicos que se requieren para la creación de estas condiciones, aún no han sido observados.
La retrocausalidad ha sido propuesta como una explicación para el dispositivo llamado borrador cuántico de elección retardada, un experimento de la mecánica cuántica que encuentra complementariedad en el comportamiento de onda y de partícula de agentes cuánticos, cuando normalmente, según las leyes de Bohr, éstas no pueden ser exhibidas al mismo tiempo.
La partícula superlumínica hipotética denominada taquión, al superar la velocidad de la luz, se movería atrás en el tiempo, y podría ser la causante de la retrocausalidad hipotética. Siguiendo por la rama de violar la ley de la causalidad mediante taquiones, el principio de reiterpretación de Feinberg juzga imposible la construcción de un detector de taquiones capaz de recibir información que interactúe con la materia normal de tipo tiempo.
Our Physics books geeks gifts online shop about time travel
We have a special category of Physics books in our geeks gifts online shop,
so you can understand in depth the nature of the Time travel.