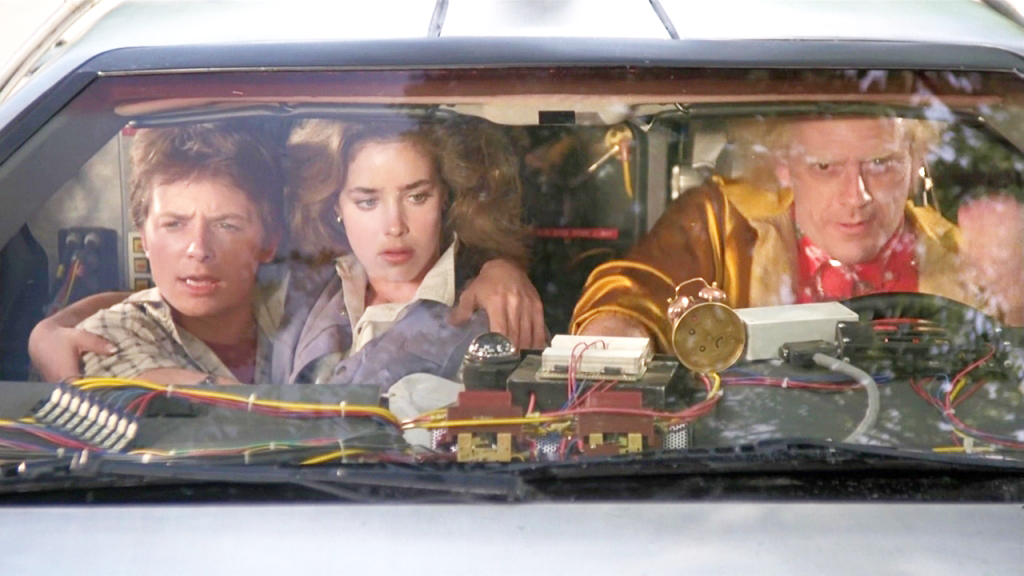 18 Oct
Documental sobre Regreso al Futuro: Back in Time
Tenemos buenas noticias para los fans de la saga de Back to the future (Back to the Future), y es que cumple 30 años en 2015 y eso ha hecho que vuelva a convertirse en un tema de actualidad.
Primero fue porque Robert Zemeckis negó cualquier posibilidad de que un remake saliera adelante mientras él siga vivo y luego por la confirmación de que se reestrenará el próximo 21 de octubre. Esa icónica fecha también es la elegida para el lanzamiento de 'Back in Time', el documental que desnudará 'Regreso al futuro' y su legado.
El director Jason Aron ha dedicado dos años de su vida para realizar un exhaustivo repaso al clásico de 1985, y para ello ha grabado nuevas entrevistas con Robert Zemeckis, Steven Spielberg, Michael J. Fox, Christopher Lloyd, Alan Silvestri, Lea Thompson, Bob Gale y con varios de los mayores fans de la película. En el tráiler que tenéis más abajo podréis ver pequeños extractos de algunas de ellas y la verdad es que parece una obra de visionado obligado para los fans de 'Back to the future'.
'Back in Time' también aparecerá en sistemas de vídeo bajo demanda y dvd y blu-ray el mismo 21 de octubre, por lo que raro sería que no acabase llegando a nuestro país.
Source: blogdecine.com
Todavía recuerdo cuando Doc me explicaba por primera vez que sucedía si cambiábamos el pasado. Por fin podremos descubrir todos los entresijos del rodaje e interpretación de Back to the future.
Hace poco publicábamos que Back to the future iba a volver en formato cómic también.