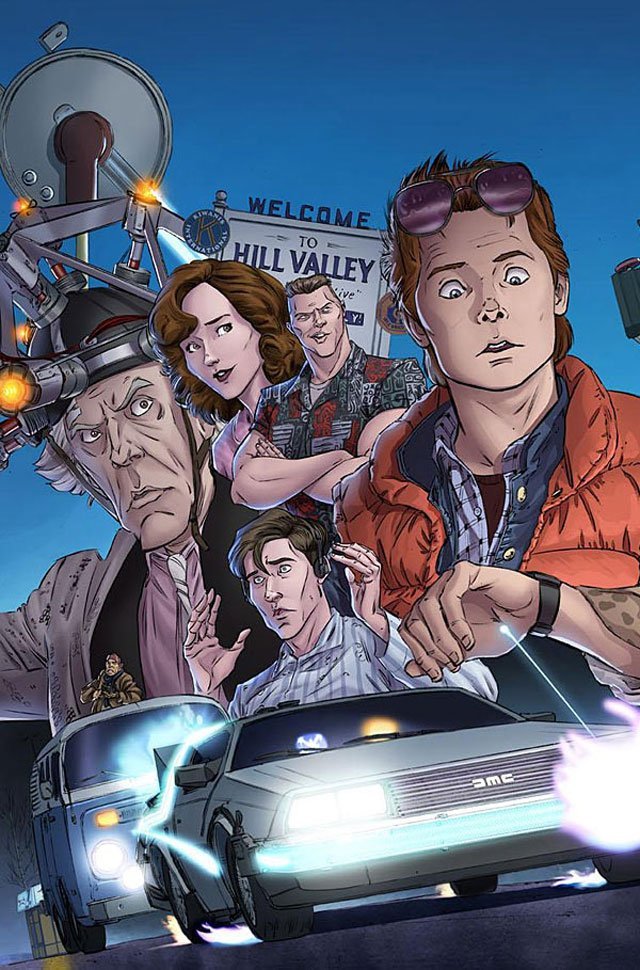 17 Sep

"Back to the future"
volverá en cómic
Hoy nos hacemos eco de una buena noticia, y es que a pesar de que no habrá secuela de Back to the future en cine (En realidad es mejor así, no sea que la vayan a fastidiar), la historia de Doc y Marty McFly será llevada al cómic.
Podremos disfrutar de unas fantásticas ilustraciones de IDW que empezarán a publicarse en el mes de octubre, a través de las cuales profundizaremos en las tramas de las películas de Regreso al Futuro, así cómo también se atarán algunos cabos sueltos que dejaron las películas. Una idea mejor que una cuarta parte desde luego.
Os dejamos las primeras ilustraciones para ir abriendo el apetito Viajeros.