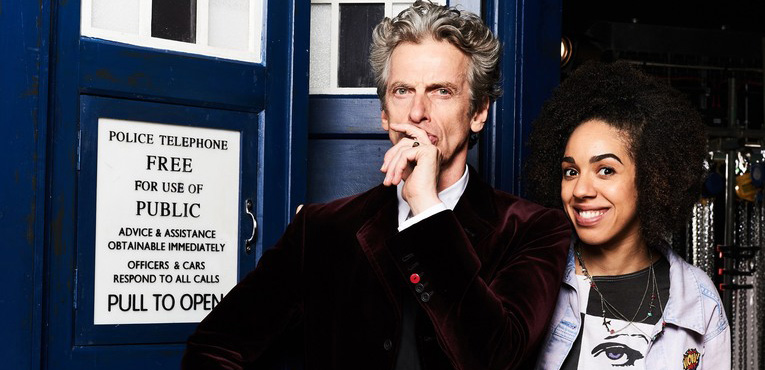 31 Jul
Serie de Viajes en el Tiempo, 10ª T Doctor Who y Pearl Mackie
Muchos de nosotros seguimos la series of travel in the time, Doctor Who, desde muchas temporadas atrás. En esta ocasión os traemos novedades sobre la décima temporada que se encuentra en rodaje y empezará su emisión en 2017.
DoctorWho es una serie de televisión británica de ciencia ficción producida por la BBC, en la que un extraterrestre con forma humana atraviesa el Tiempo y el espacio a bordo de una nave que es más grande por dentro que por fuera.
Los fans de la series of travel in the time Doctor Who llevan esperando bastante tiempo para continuar con las aventuras del Doctor, después del final de la novena temporada de la serie en Diciembre del año pasado. Con la décima temporada de la serie que se estrenará en el 2017 termina una época importante en 'Doctor Who', ya que el showrunner de la serie Steven Moffat abandona el timón después de estar detrás de él desde 2010. A parte de la marcha de Steven Moffat, esa décima temporada de la era moderna de 'Doctor Who' como ya comentamos traerá cambios importantes como la incorporación de una nueva compañera de viaje, que sustituirá a Jenna-Louise Coleman la compañera del Doctor durante los últimos 3 años.
¿Como será la nueva compañera de la serie de Viajes en el Tiempo con Peter Capaldi, Pearl Mackie?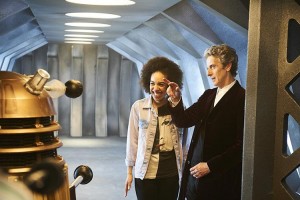 La nueva compañera llamada Bill, estará interpretada por Pearl Mackie y ya ha sido presentada a los fans. En unas declaraciones realizadas a la revista 'Doctor Who' en su numero 500, el todavía showrunner Steven Moffat de la serie habló sobre cuando aparecerá por primera vez como nueva compañera del Doctor y de que época viene:
"Cómo nos encontramos por primera vez con ella, y cómo se encontrará por primera vez con el Doctor, no es algo muy habitual para nosotros. Será introducida por primera en el primer episodio que se emitirá en 2017."
Estas declaraciones confirman que 'Bill' no aparecerá en el especial de Navidad de este 2016. Steven Moffat también abordó la cuestión de la procedencia de Bill. Muchos fans creían que ella era de los años 80 por como vestía en el vídeo de introducción, pero Steven Moffat confirmó que no: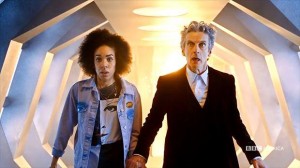 "Si, es de ahora. Sé que habían rumores que indicaban que ella podía venir de los años 80, pero no lo es. Ella sólo llevaba lo que los jóvenes usan actualmente. Pearl Mackie eligió su propio vestuario."
Desde luego, el actual protagonista de la serie de viajes en el tiempo, Peter Capaldi, ha ido ganándose a sus fans a base de paradojas y venciendo rivales imposibles junto con Clara.
En mi opinión Peral Mackie encajará perfectamente y harán una pareja fabulosa. Puedes enterarte de las últimas novedades en la web oficial de Doctor Who.
Curiosamente, tuve la oportunidad de conocerles brevemente durante el rodaje en uno de los capítulos que sucede en la ciudad de Valencia, mandándonos saludos a toda la comunidad de Traveller in time y la verdad es que fue fantástico, aquí la prueba.
¿Eres seguidor de la serie de viajes en el tiempo Doctor Who? ¿Sabes que disponemos de una sección entera en nuestra tienda friki sobre Doctor Who?
¿Cuál es tu compañera del Doctor favorita?