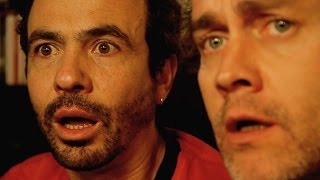 14 jan
Serie: Paradoja Temporal
Desde el primer capítulo me ha cautivado este proyecto independiente en formato serie sobre viajes en el tiempo. Y es que trata numerosos temas relacionados, desde la creación de la the time machine hasta paradojas y curiosas resoluciones en un ambiente de andar por casa.
Producida por amorfos films, canal también recomendado donde podréis encontrar curiosidades, pero volviendo a la serie recomendada, cabe destacar mi capítulo favorito: "Cap 5 Las Croquetas de Schrödinger"
Un inciso: la teoría física de Schrödinger es uno de los pilares básicos sobre realidades alternativas en donde cada vez que se nos presenta una elección, según su teoría, se dan múltiples realidades que coexisten todas a la vez. Por lo que en el experimento de "El Gato de Schrödinger" el gato esta vivo y muerto al mismo tiempo. Una de mis teorías favoritas, tanto por ser un "traveller in time" cómo amante de los gatos.
¿Que se espera de una serie sobre viajes en el tiempo?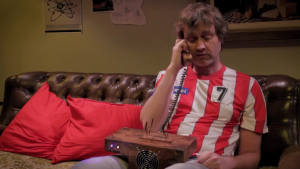 En primer lugar, hay que dejar claro que Paradoja Temporal se trata de una serie de bajo presupuesto y no podemos compararla con grandes producciones cómo Continuum o 12 Monos. No obstante, sus capítulos disponen de pequeñas tramas que nos sacaran alguna carcajada o nos dejarán un tanto confundidos.
The serie en sí es digna de analizar y visualizar, Los Dados de Einstein, Realidades Paralelas… deberían sacar más episodios. En cierta manera, los temas que trata me han recordado a un producto que sacó televisión española hace bastantes años, y que no tuvo mucha repercusión, se trataba de Ciudad K, en dónde había una población en la que todos sus habitantes tenían un alto CI, y las conversaciones naturales de sus habitantes versaban sobre teorías físicas avanzadas, cosmología, y otros temas siempre desde un punto de vista cómico. Podéis encontrar los capítulos de Ciudad K en la web de RTVE.
¿Viajero, conoces alguna serie independiente sobre time travel that you would like to share?